Learning Opportunities for All
Welcome to George Mason University's College of Education and Human Development's online learning site. It is our goal to serve the educational needs of our community by providing professional development learning opportunities for all.
We want to assist you in updating your skills and to help you discover new information that will improve outcomes for all. Begin by taking a look at our Online Module Catalog. There you will find a variety of modules that are diverse in topic and scope. Our modules are developed by highly qualified university faculty and experts within the related fields. Each module is designed to be educational, useful, and fun. This website also provides an opportunity for you to interact with the authors and to share what you have experienced with others.
Click here to View Module Catalog
---
Featured Modules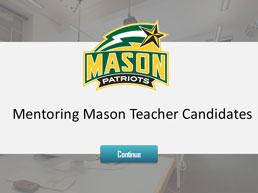 Mentoring Mason Teacher Candidates
This online course has been developed to introduce you to the expectations for mentor teachers supervising Mason Teacher Candidates. As you work through the 5 modules, you will develop your...
Free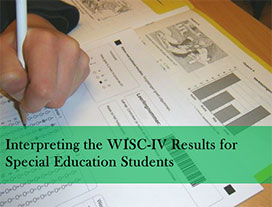 Interpreting the WISC_IV Results for Special Edcucation Students
This module explains in easy to understand language how to use the WISC-IV IQ test to identify and understand a learning disability through the analysis of subtest scores. It is an ideal training tool...
Free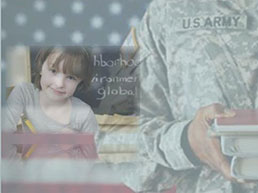 Supporting Our Military–Connected Children in School Settings: Moving them from Risk to Resilience
This module will help inform teachers, counselors, and other key school personnel on how they can better understand the military culture and lifestyle. This module explores unique experiences and...
$20.00